STRAIN: Grandpa's Stash
MEDIUM: Flower
PRODUCER: Strane
CLASS: Hybrid
LINEAGE: 1994 Super Skunk X 1992 OG Kush X 1970s Afghan Kush (1970s cut).
PURCHASED:
Mission Catonsville Medical Dispensary
INSTAGRAM:
@missioncatonsville
POTENCY: MED-HIGH Strane lists "23.8%
Including THCa 24.9% |THC 0.7% |CBGa 0.6%
CBG 0.3%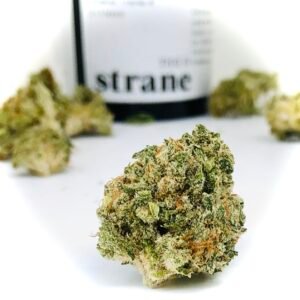 TOP TERPENES:
1. Myrcene 0.8%!
2. Limonene 0.26%
3. Linolool 0.3%
EFFECTS (MIND + BODY)
MIND;
+mental euphoria
+Improved perception /heightened focus/ attention to detail
+stress alleviation
+can inspire creativity / creative thinking in creative individuals
+overall sense of calm (STANDOUT EFFECT)
+/- some "Haze Daze"*
BODY;
+ medium ocular and generalized facial
pressure
+progressively physically euphoric
-dry ("cotton") mouth
-/+ appetite stimulation
-/+ potential induce sedation and sleep*
"*" In higher doses, IMO"
APPLICATION (MED + REC):
This strain is remarkably pliable in its application and consistently enjoyable for almost any occasion at any time of the day …alone or with friends.

MEDICINAL;
Generalized Stress relief

Anxiety symptom relief

ADD (Attention Deficit Disorder) (MAIN APP)

Nausea

Depression or depressive thoughts

Potential to assist in alleviating symptoms of PTSD (Post Traumatic Stress Disorder)
RECREATIONAL;
Creative endeavors

Outdoor activities

Repetitive tasks are more enjoyable

Watching movies/gaming/etc.
* at higher doses
Grandpa's Stash can make most any activity more enjoyable...even by Grandpa's standards.
APPEARANCE, AROMA + TASTE
APPEARANCE:
Good For Bowls and Rolls with the help of a grinder
AROMA:
Sweet-berries + mild lemon undertone

Herbal- black pepper

Misc.- incense-like / sandalwood-like aroma

Fuel-underpinning of Afghani hash scent
TASTE:
Sweet-slight artificial berry taste

Herbal- Black pepper

Musky- Morocco Black hash-like taste
THE LONG ROAD HOME (My Toke…)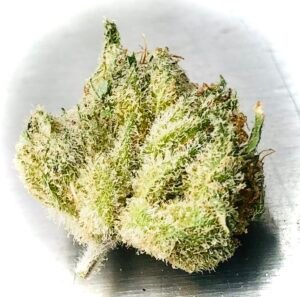 Imagine if you will the cool Grandpa…maybe the one that hung out at CBGBs or frequented Grateful Dead shows. Or, maybe the one that found himself stranded in some exotic cannabis filled location …
he came to visit with his favorite strains all mixed together in his "Dop Kit" and you've happened upon it…you think by the look of things that your high will be mild at most. And then, an hour later,  you find yourself staring out the of the window …and  you realize that you've never really noticed the way the light hits the sill…and the radiator has such a melodic hum and "by George!" you're medicated …maybe Grandma made something to eat…?
yep Grandpa's in town…that stealthy bugger…I think he should stay for awhile or at least forget his stash when he concludes his visit…